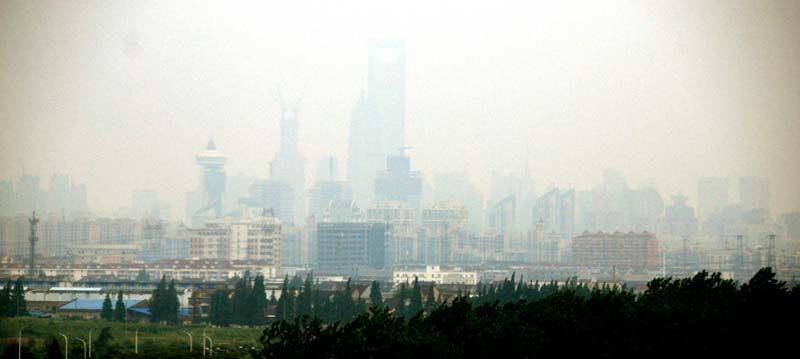 Day 1 - On the road to Nanjing
After a 13 hour flight from Los Angeles to Shanghai all I wanted to do was get some sleep before making the trip from Shanghai to Nanjing.
The next morning was just like any other morning in eastern China, hot and muggy. The air is so still that water drops just stay put, they don't move or fall to the ground. That's the way the summers are in this part of the world. I still had five hours of drive time before I would make it to my next hotel and stop, Nanjing.
Without wasting time our group left the Pudong Airport area and got on the Nanjing Highway. Like all highway systems you never know what your are going to see or encounter on a trip.Today would have some surprises for us.
Shanghai, like all cities in China is undergoing a major face lift. Much like Dallas in the 80s, the new national bird in China is the crane, the constructon crane that is.And so, as you drive around the city you see large open areas where old buildings have been razed and large fields ready for something new.
On the road to Nanjing you will see many unusual things.
A Ferrari on a truck.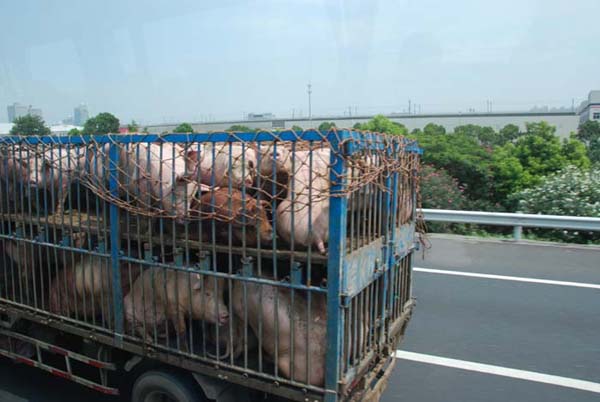 Pigs on their way to the packing house.
A traffic jam at the toll booth
The Maglev train running at over 150 MPH! I wish we could have taken the Maglev instead of the bus.
Our five hour bus ride could have been done in a fraction of the time.
And once you get to Nanjing things get really exciting with traffic! Bicycles are everywhere and they rule the roadways. Bicycles, scooters and motorcycles are used to carry people and things. Bicycles are not made for one or two here, they are made to carry everything.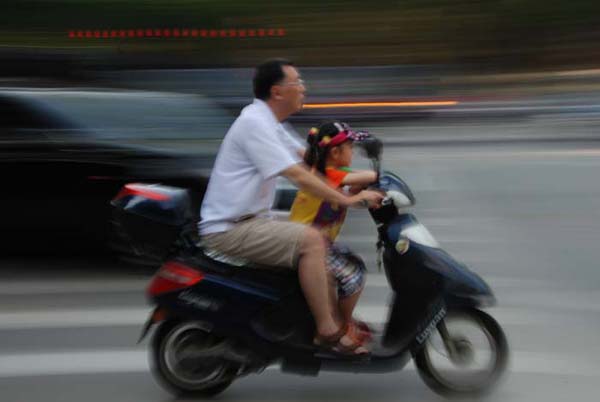 Two or three, not a problem.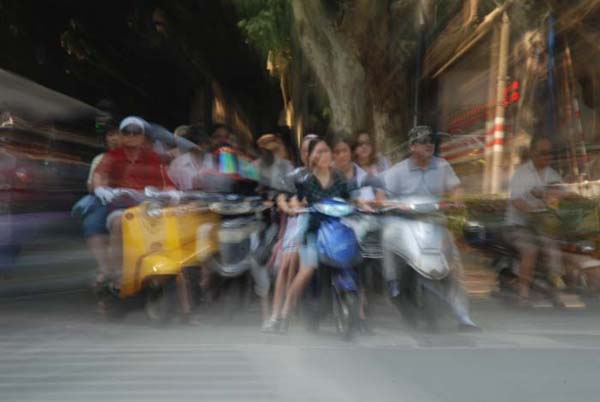 When the light turns green you better not be in the way!
Life is good in Nanjing.
The corner bookstore that also sells the Last Supper or the shop foreman enjoying a smoke.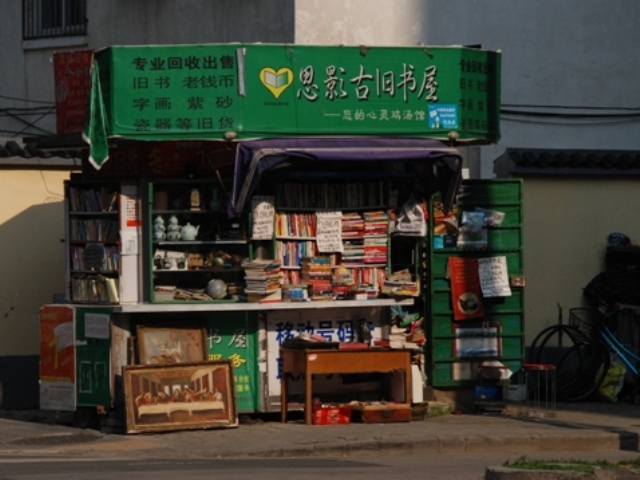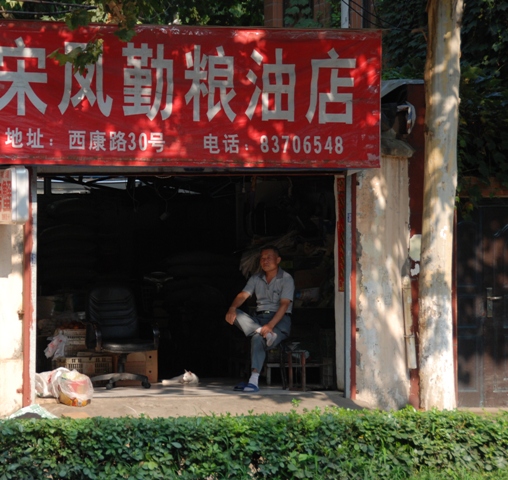 And so ends the first day in Jiangsu Province.
Back to the Shanghai home page.