Last week of training
During the final week of training the students had a chance to put some of their new knowledge to use. They created lesson plans with new tools and techniques. I showed the teachers how they can use video and visuals to help their students learn new vocabulary words.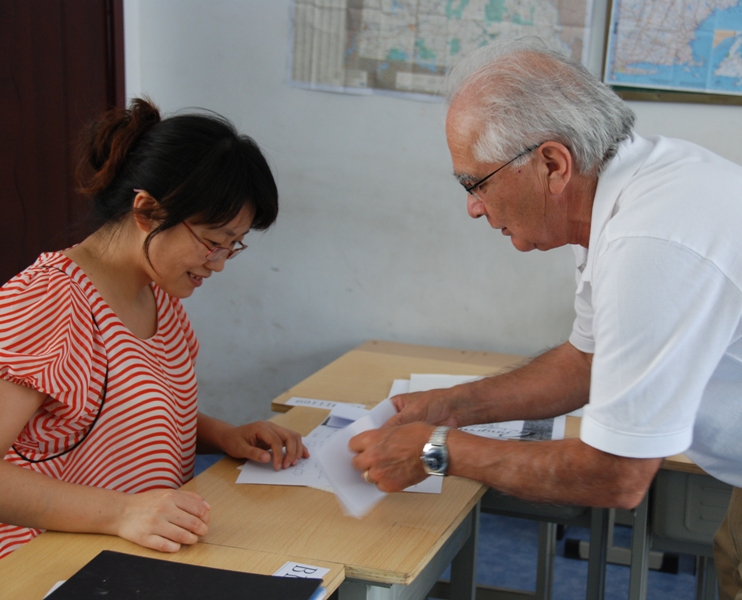 A teacher learns how to make an eight-page booklet from a single sheet of paper. The students will make their own booklets and use them as personal vocabulary list or workbook, individualized for each student..
Teachers work on finding current news in a local English-langauge newspaper. They will then work to create a lesson based on using the newspaper in the classroom. Their students are generally 12 to14 year olds so the teachers must work hard to keep their student's attention.
Eventually each teacher had to present their lesson to the class.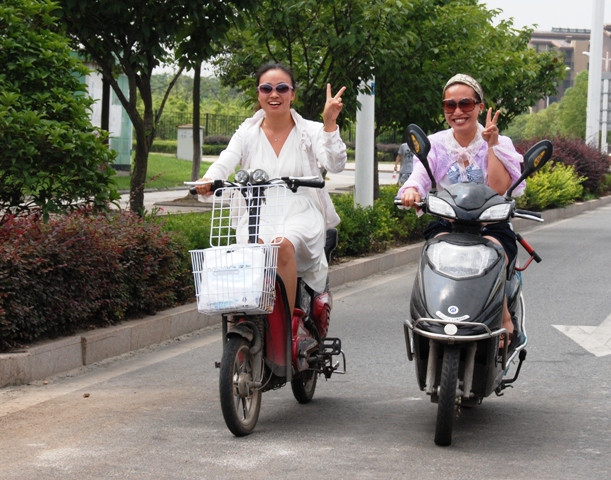 Some of the teachers use scooters to get around the town and to work.
The Last Day
Hairl Wilson and myself with the middle school teachers of Dagang.
The teachers gave us gifts.
Fun stuff and local handicraft items.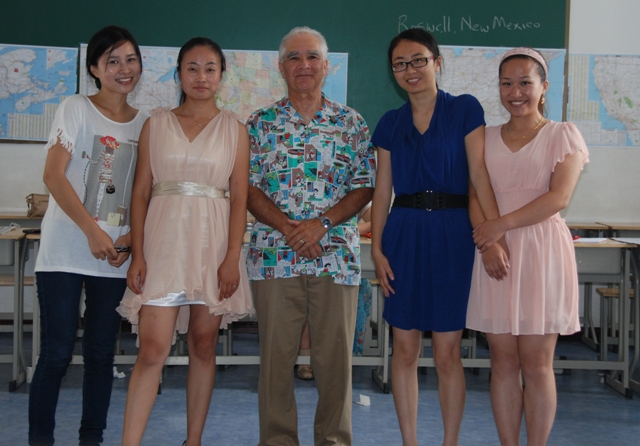 Some of the students pooled their resources for their gifts.
It was a great experience to help these dedicated teachers who have a hard job teaching English with few English-langauge resources.
Michael and Ting were the coordinators who made our stay in Dagang comfortable and enjoyable.
Tomorrow we would take the Maglev train to Shanghai where I will spend three days before returning home.
Back to the Shanghai home page.