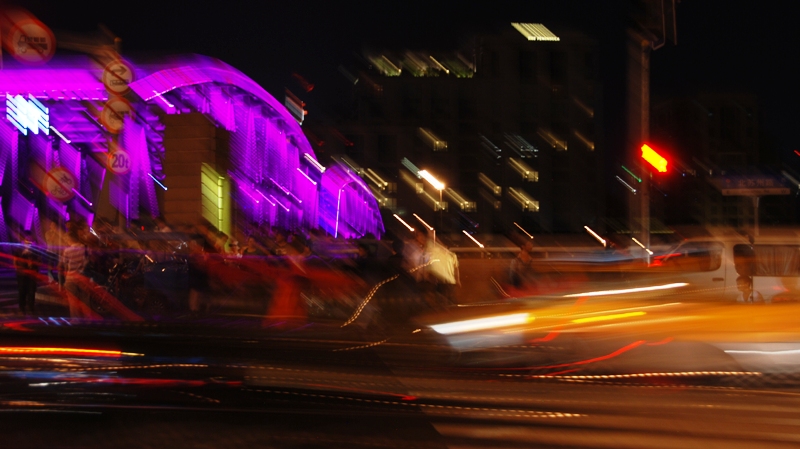 Shanghai Photo Shoots
There's really not much to say about Shanghai's Media rules, they don't exist! Over the past few days I've seen photographers, models and brides and grooms in just about any place the photographer wants them to be. If the photographer wants the subject in the middle of the street his crew gets out there and directs traffic. If they decide they like a sidewalk in fornt of a hotel or bridge, then so be it.
That's a very creative and spontaneous way to create a photo. Here are some of best I've seen so far:
You need to start somewhere so why not in front of the Russian Embassy.
An intersection is a nice place for a wedding photo. At least the setting sun gives off warm skin tones.
Ya gotta smile for the camera, even in traffic!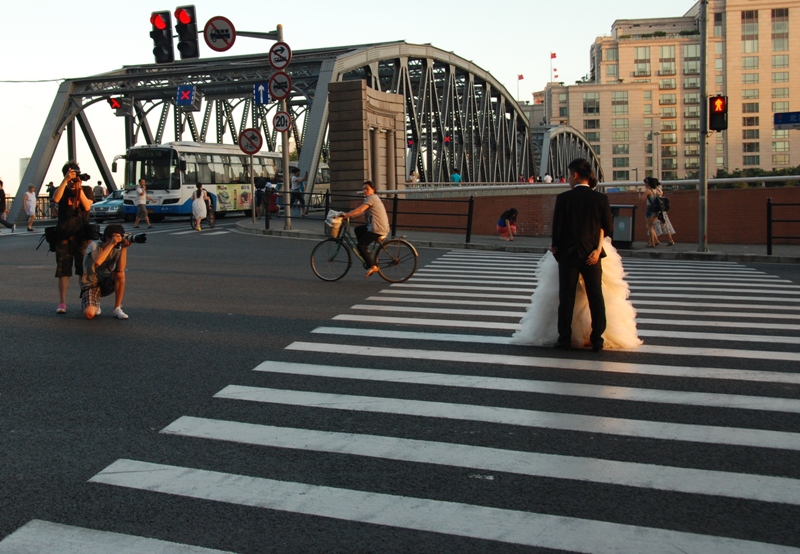 Yeah, I think I like this one. We can go now.
Well, not all photos are taken on a busy street.
If you're a foreigner the locals will want you to take their picture; sometimes you have to be in the picture too.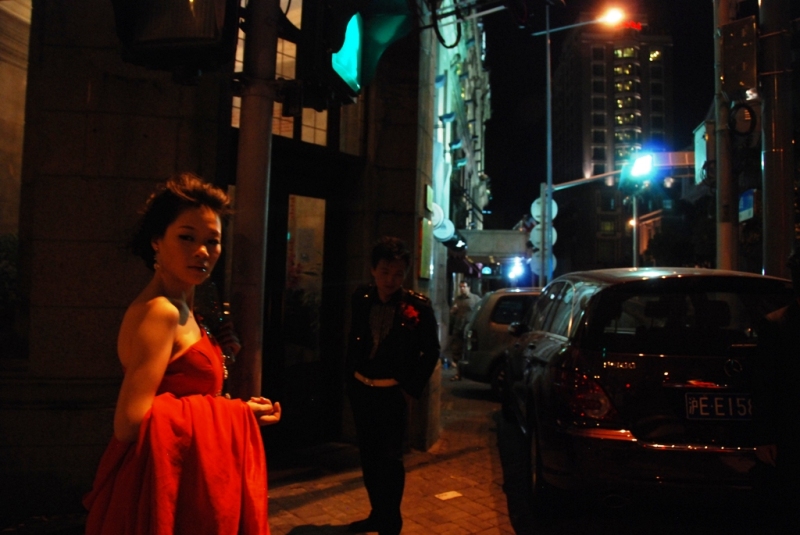 More night time escapes.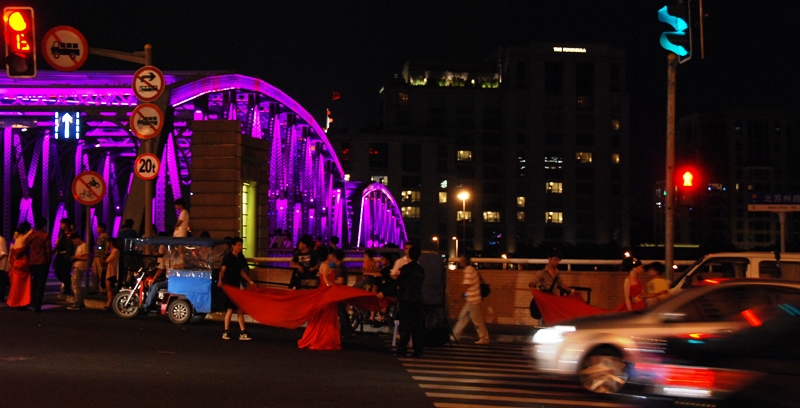 This looks hairy, what color is the light?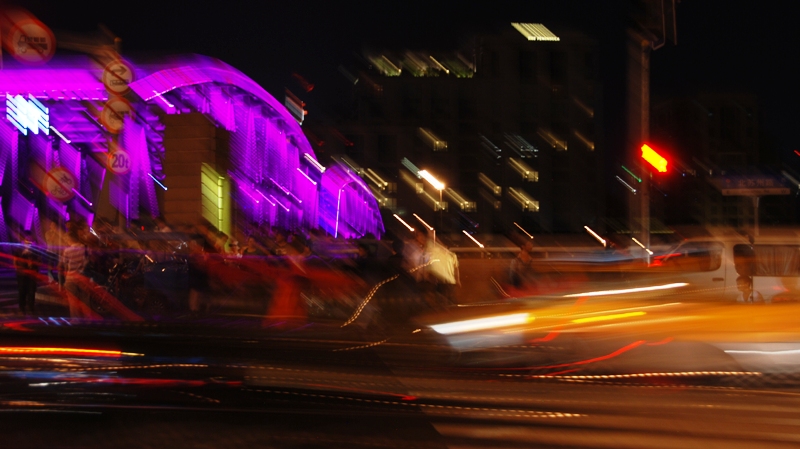 Too much turbulance!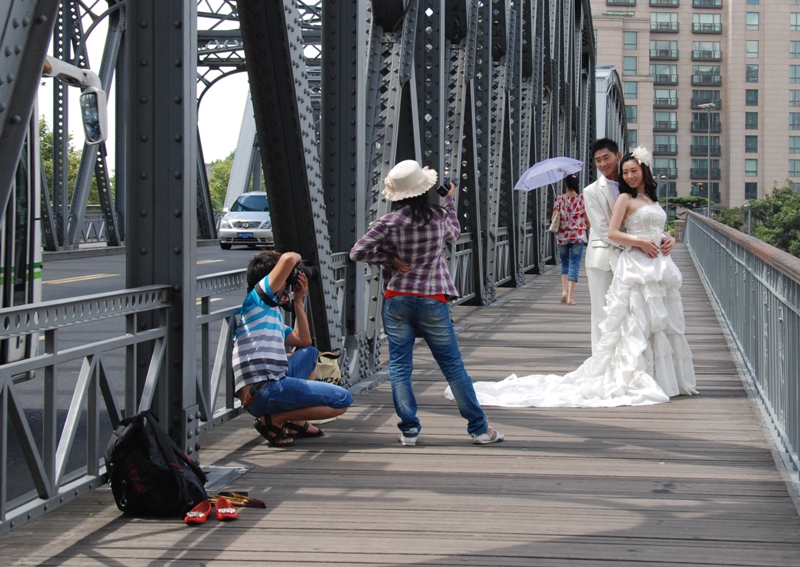 Early morning shoots just mean there is less of a crowd to control.
Ready for the close-up.
Let's try it again.
I think my portrait is better.

If you are familiar with the Shanghai Girl series of artwork you will know this routine. Morning on the bridge.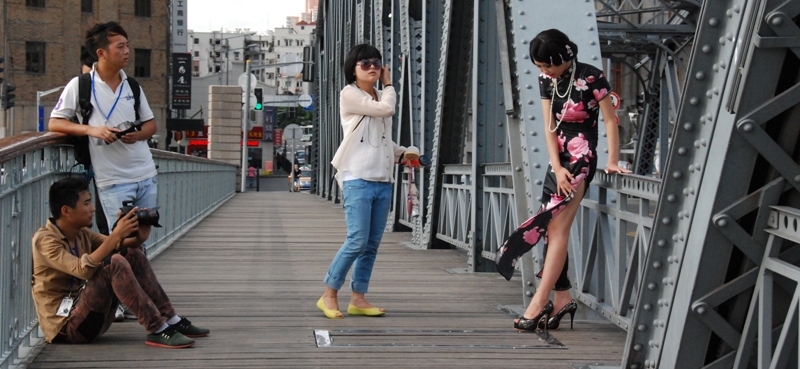 Just a bit more thigh, please.
That looks good, hold it.
Perfect! I know the photographer did not get the view from this angle.
So,what's next? Come back again for Tony's Bikes of China series on a website near you.
Back to the Shanghai home page.