Delta IV Heavy, Vandenberg AFB, CA
January 20, 2001, 1:10pm PDT
The Delta IV heavy lifts off from Space Complex 6.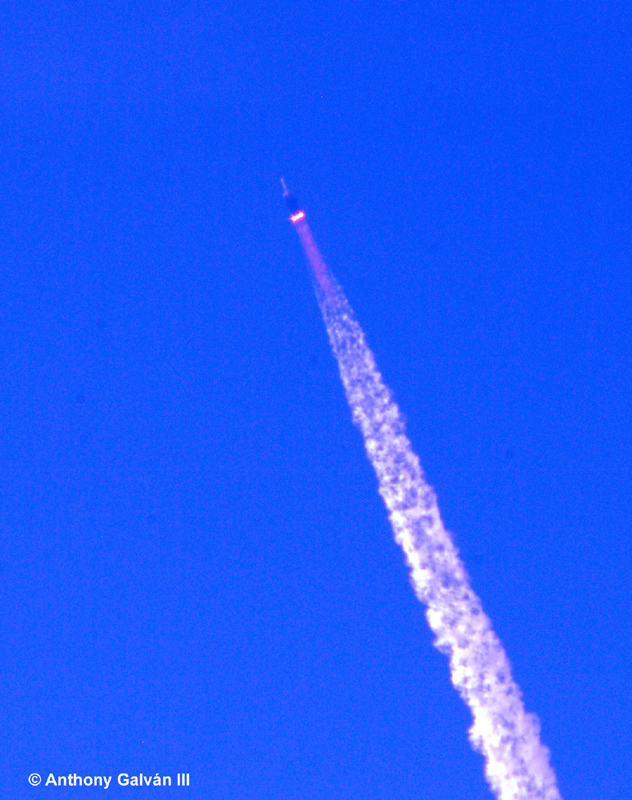 30 seconds into the flight and the three boosters are still running.
Exposure: 1/500, f/5.6
Film: ISO 400
Lens: Fuji S2, DSLR, Nikon 300mm.
Location: Figueroa Mountain, California.
The Delta IV Heavy was the largest rocket to date launched from Vandenberg. Carrying a reconnaissance satellite, the 23 story
rocket used three boosters which produced over two million pounds of thrust. The large rocket was launched from Space Complex 6
which was initially designed to launch the Space Shuttle from Vandenberg.
For more information contact Tony Galván.
All images © 2011, Anthony Galván III. Any use without written permission is strictly prohibited.