[INDEX]
[<<]
Burrowing Owl Speptyto cunicularia. These small diurnal owls are found throughout the western U.S. in some of the most unusual places. Vacant lots in urban areas are a favorite haunt. If there are gophers or prairie dogs you'll find Burrowing Owls. Santa Barbara County, California.
Raptor Art (Owls and Hawks)- These are a series of six raptor portraits:
Great-Horned Owl, Western Screech Owl, Peregrine Falcon, American Kestrel,
Red-Tailed Hawk and Red-Shouldered Hawk which are for sale.
Bird and Photography Resources Online
Wildlife First-Aid and Other Tips
Check out these gifts for that Owl lover in the family?
Want something different to show you'e a raptor lover. Check out these great designs for T-shirts, polo shirts, bags, mousepads and other items. Click on the link for information on how to order.
Visit my store at
Cafe Press
. If you don't find what you're looking for contact me for commission fees.
Still need more information on birds? Search from here.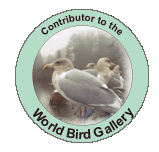 All images © Anthony Galván III
Any use requires written permission
[Owls INDEX]
Back to the Raptor's home page.